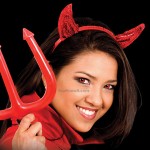 This is a great implementation if product video from online contact lens retailers "You Know It". The video is hosted on you tube and although the player is tiny it does the job of showing off the product brilliantly. It doesn't matter that the delivery is on you tube, who will notice – the content is great. I could have done with a fantastic landing page montage so I knew the site was loaded with video, but that really is my only comment.
All the products have video, they can be searched on youtube and the view count speak for themselves. I'd love to know what their conversion rates are!
Done right web video can fuel the bottom line, sure the outlay seems daunting, but look at the unit cost of one video, then believe you will see an increase of 10% in your conversions, and do the math for the return on the investment. Then stand back and be amazed when you see your conversion increase by 30% on wonder why you ever thought twice or lost any sleep!!

Other Pepper Rafferty Sites

No public Twitter messages.